The DCS-6045LKT PowerLine HD Day/Night Cloud Camera Kit is an easy to install video surveillance solution. The kit allows you to connect a network camera through your home or office's existing electrical wiring, directly through your power sockets, eliminating the need to install additional network cabling. With HD video and IR night vision, you can keep an eye on your home or office around the clock in vivid detail. mydlink™ functionality means that you can monitor your camera's live video from anywhere using an Internet connected PC or mobile device. Motion detection e-mail alerts ensure that you are always aware of any movements whilst you are away and you can even record video using the microSD3 card slot and access it easily to watch later.
Peace of Mind With 24/7 Monitoring of Any Environment
The DCS-6045LKT is an all-in one standalone surveillance solution that requires no special hardware or software, and can run independently even without a PC. Send e-mail notifications with snapshots or video clips whenever motion or sound is detected using just the DCS-6045LKT and an Internet connection. You can customise particular areas to detect motion and you can also set volume limits to detect when a loud sound is picked up by the camera. Night time monitoring is possible with the built-in infrared LEDs which allow you to see up to 6 metres in complete darkness, enabling round-the-clock surveillance of your home or small office.
Data Transmission Over Electrical Wiring
The DCS-6045LKT plugs directly into a power outlet, and does not require any additional cables. PowerLine technology gives you the freedom to place your camera in locations where your existing wired or wireless network just won't reach; all you need is a power socket! Included in this kit is a DHP-308AV PowerLine AV Mini Adapter, so you can get your new PowerLine camera up and running in no time. Simply connect the included PowerLine adapter to your router and an available power socket, and then the DCS-6045L into another available power socket in your home or office, that's it!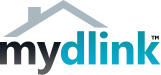 mydlink™: the easiest way to setup up your camera and monitor your home
Connecting a camera on your network and accessing it has traditionally required complex configuration. mydlink™ makes it easy to access your camera from wherever you are, whenever it's convenient for you. Using the free mydlink™ Lite app for iOS and Android smartphones and tablets, you can connect and setup your mydlink™ camera without turning on a computer. A step-by-step guide has your camera up and running in a matter of minutes. Through the mydlink™ Lite app, you can set up a free mydlink™ account which allows you to view and manage your camera from any Internet connected computer through the secure mydlink™ web portal. If you have more than one camera, you can add it to your existing mydlink™ account and watch all your cameras from a single location.
Accessing your cameras on the go is easy too. Just download the free mydlink™ Lite app for your iPhone or Android device and you can quickly and easily view your camera feed from anywhere with a wireless or 3G/4G LTE connection. You can even access videos recorded onto the included SD card. Thanks to this app, you can monitor on-the-go even if you don't have access to a computer.
If you have a mydlink™-enabled Cloud Router, setting up and configuring your DCS-6045LKT is easy, thanks to Zero Configuration. Simply connect your camera to its power adapter and then connect your camera with the included PowerLine adapter to your Cloud Router - the camera will automatically be added to your mydlink™ account.
Full-Featured Surveillance System6
Included with the DCS-6045LKT is D-ViewCam™ software, which adds enhanced features and functionality that helps you create a full surveillance system. D-ViewCam™ enables centralised management of multiple network cameras, supporting up to 32 network cameras and up to 64 users. With a dedicated computer it offers digital monitoring and recording with a wide array of features, including scheduled, motion, and manual recording options.
1 The DCS-6045L and DHP-308AV is compatible with PLC adapters using the standards listed below;
HomePlug 1.1
HomePlug AV
2 Frame rates when streaming video may vary depending on network conditions and method used.
3 MicroSD card not included. A microSD Class 6 card or above is recommended. Supports card capacities up to 32GB.
4 Power outlets and electrical wiring must all be part of the same electrical system. Certain electrical conditions in your home, such as wiring condition and configuration, may affect the performance of this product. Additional D-Link Powerline AV series products are required to add new devices to the network. A minimum of two D-Link Powerline AV series products are required to create a network. Connecting this product to a power strip with a surge protector may adversely affect the performance of this product. For best results, plug the adapter directly into a wall outlet.

5 Maximum throughput is based on theoretical transmission PHY rate. Actual data throughput will vary. Network conditions and environmental factors, including volume of traffic and network overhead, may lower actual data throughput rate. Interference from devices that emit electrical noise, such as vacuum cleaners and hair dryers, may adversely affect the performance of this product. This product may interfere with devices such as lighting systems that have a dimmer switch or a touch-sensitive on/off feature, short wave radios, or other Powerline devices that do not follow the HomePlug AV standard.